A $64K Question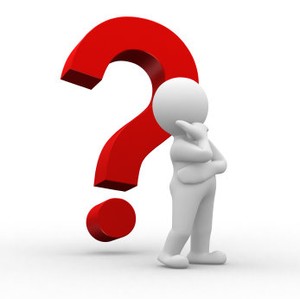 Saturday, May 11, 2013

A $64K Question
Marlene Harris, NSCA-CSCS, NASM-CES

During a recent session I was chatting with a client about her challenges with her nutrition, and as has happened so many times to so many of us, myself included, she confessed that she fell away from her game plan. She also noted that she knows full well what she needs to do, but she just needs to return to doing it. Then she made a most astute and thought-provoking observation (paraphrased): "It feels really good when I'm on track and doing what I know I need to be doing. I lose weight, I feel good about myself, I have more energy, I'm stronger, I'm proud of myself, I can do more…given all that, why I can't stay with it?" Now, THAT is truly an interesting and puzzling question!
That certainly wasn't the first time I've heard that statement. In fact, it falls under the heading of "If I had a quarter for every time…" to the extent that I'd be living in Bora-Bora by now! I've also briefly (perhaps too briefly) danced with that idea myself, for my own situation, then just passed it off as "the way we goofy humans is, I guess" and let myself off the hook. Well, it's hook time folks! Let's explore this insanely consistent and annoyingly self-destructive attribute that so many of us share: why can't we get out of our own way, for our own best interests and benefit?
Many researchers of that crazy little thing we call human nature suggest that we are all prone to seeking pleasure and avoiding pain. I'm not so sure. If that's really the case, then why is it we swerve away from all the pleasure, all the good feelings and rewarding results of doing the right stuff and instead steer headlong into that which will makes us feel crappy mentally and physically, jams us up, destroys success and hard-won results, sucks the energy and life out of us, takes us further from our goals and intentions, and causes us to clout ourselves soundly upside our own battle-weary little heads over, and over, and over again. That doesn't sound (or feel) like pleasure to me!
I have my own ideas on the driving forces behind this vexing, yet common problem. But, since all of us are unique and have different perspectives, I'd like to gather ideas and input from all of you! So, for everyone interested in exploring this topic in greater depth, here's what I'd like you to do;
Offer your comments (by clicking the "Comments" link below) and write about 2 things:
1). What do you think contributes to OWE Syndrome ("Own Worst Enemy" Syndrome), and
2). What do you think might be helpful in undoing/over-riding it (besides a magic wand…).
Marlene & Jeff's Fitness News 4-U! Blog